The Port of Nagoya, the largest and busiest port in Japan, has been targeted in a ransomware attack that currently impacts the operation of container terminals. The attack was detected on July 4, 2023, and affected the "Nagoya Port Unified Terminal System" (NUTS).
Read: YouTube will limit video views for ad blocker users worldwide
According to a statement from the Nagoya Port Authority, "Upon investigating the cause, we held a meeting with the Nagoya Port Operation Association Terminal Committee, who operates the system, and the Aichi Prefectural Police Headquarters [and] it was discovered that the issue was a ransomware infection." — Bleeping Computer translation.
The port authority said due to a NUTS system failure, they expect to fix it by 6 PM today and restart operations by 08:30 AM tomorrow.
This means that all terminals using trailers cannot move any containers until then, resulting in huge losses for the port and serious delays in the flow of goods to and from Japan.
The Port of Nagoya is one of the most important ports in Japan and Asia, handling about 10% of Japan's total trade volume and serving as a hub for automotive, machinery, and chemical industries. The port has six container terminals with a total capacity of 4.2 million TEUs (twenty-foot equivalent units) per year.
The ransomware attack on the Port of Nagoya is the latest in a series of cyberattacks targeting critical infrastructure and supply chains around the world. Actually, a pro-Russian group called Killnet orchestrated a massive distributed denial-of-service attack (DDoS) on the port's website on September 6, 2022. This attack overwhelmed the website with malicious traffic and made it inaccessible for around 40 minutes. But this year's attack is the largest that Nagoya's port has faced in its history.
Keep in touch with our blog to read the latest news and innovations in the cybersecurity world.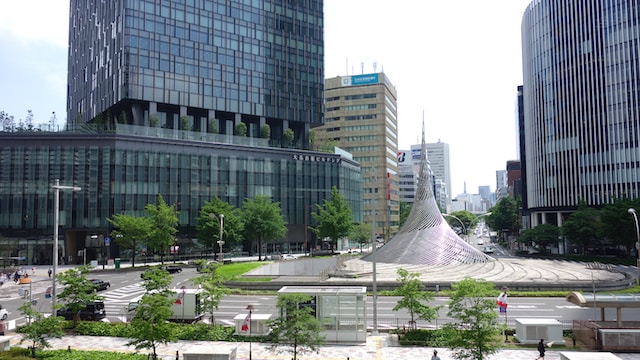 Photo by Andy Kuo on Unsplash.
Facebook: Eagle Tech Corp
Instagram: @eagletech_corp
Twitter: @eagletechcorp
LinkedIn: Eagle Tech
YouTube: Eagle Tech Corp