Selecting the appropriate security operation center model is challenging, choosing the wrong SOC model can lead to a poor security posture, increased risk, and overexerted security teams. Security and risk management leaders should use this guide to identify which model aligns to their needs.​
We understand that in today's world, cybersecurity threats are constantly evolving, and organizations like yours face immense challenges in protecting valuable data and information systems. Eagle Tech is pleased to introduce this comprehensive proposition for modern IT-managed security services designed to address your organization's unique security needs. 
Our cybersecurity experts will work alongside your IT team to ensure the highest level of protection for your infrastructure, data, and users. Our MDR and SOC services will provide a comprehensive approach to threat detection, incident response, and continuous security monitoring.
This proposal aims to provide your organization with comprehensive Modern IT Managed Security (MITMS) services. As cyber threats continue to evolve, it's crucial to have a proactive and robust security infrastructure in place to protect your company's data and operations. The solution is designed to deliver comprehensive threat detection, analysis, and response capabilities to ensure your organization's highest level of security.
Our final objective is to deploy in a team of professionals with a service organization with a continuous scope of 7×24 whose aim is to detect, analyze and respond to cybersecurity incidents through a combination of technological solutions and a solid set of processes, with security analysts and engineers, as well as with managers for the supervision of operations.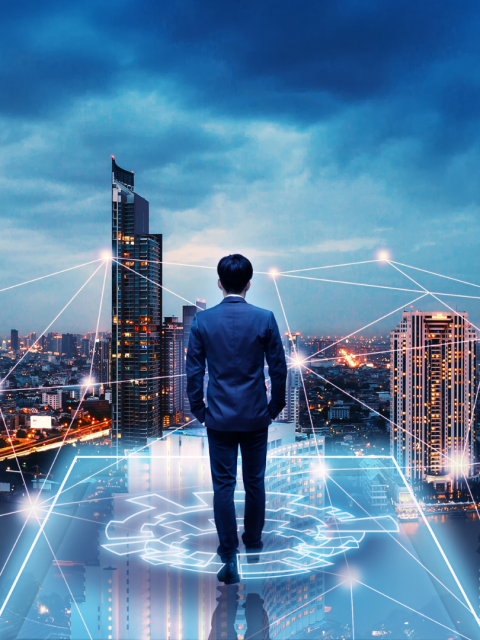 Methodology of the Execution of the Service
This phase establishes the organization regarding escalation and authorization levels; compliance with mandatory regulations with state agencies; verification of the impact and criticality of AAAS's technology infrastructure; Progressive deployment strategy is set to be employed and documentation formats deliverable at each stage.
Train the team to recognize the policies and processes of interaction with the functional areas, platform adjustments, and necessary integration parameters.
Deployment of the services established in the roadmap, adjustments in policies and associated processes, and progressive deployment of management platforms.
Support platforms are operative, the primary team is formed, and the SOC begins to work with some of the services in production.
The SOC is fully functional.
Managed Detection and Response (MDR) services.
Our Managed Detection and Response (MDR) team detects, investigates, and responds to potential security threats and incidents in real time. Here is a detailed explanation of what our MDR service does:
Eagle Tech Operations: Our operations are conducted in a hybrid environment in our Headquarters in Northern Virginia (DC Metro). offices, and remote within the Americas.
An MDR service offers continuous monitoring, advanced threat detection, incand remote mitigation, validation, response, remediation support, reporting, and compliance support to help organizations maintain a strong cybersecurity posture and respond effectively to security incidents.
Security Operations Center (SOC) Services
Our SOC team will manage and coordinate the response to security incidents, working closely with your IT team to ensure rapid remediation and minimal disruption to your operations.
SaaS & Collaboration Protection:
If the customer has these services from the Eagle Tech security stack or uses their product and licenses, Eagle Tech SOC will monitor and manage the platform by checking and analyzing spam emails releasing false positives and other alarms.
We will provide regular reports on your organization's security posture and compliance with industry regulations, ensuring you stay updated with the latest cybersecurity requirements.
Privileged Access Management:
This is a cybersecurity approach in which Eagle Tech SOC focuses on managing, controlling, and monitoring privileged access to critical systems, applications, and data within an organization. Privileged access refers to elevated permissions or rights granted to users, administrators, or applications, allowing them to perform tasks or access sensitive information.
This is achieved through various techniques and practices, including:
Access control: Implement strict access control mechanisms to ensure only authorized users can access critical systems and resources.
Least privilege: Ensure that users and applications only have the minimum rights necessary to perform their tasks, reducing the potential for abuse or compromise.
Authentication: Verify the identity of users or applications before granting access to privileged resources or systems.
Authorization: Determine a user or application's actions on a given resource or system.
Monitoring and auditing: Continuous monitoring of privileged access and activities and generating audit logs to help detect and investigate suspicious behavior.
Password management: Manage and securely store passwords for privileged accounts, using strong encryption and rotating them regularly.
Session management: Control and monitor active privileged sessions to ensure that you are used correctly and terminated when you are no longer needed.
By using an Eagle Tech MMSS solution with sensor-driven technology, we can protect your cloud environment from a wide range of threats, including malware, ransomware, and insider attacks. The Eagle Tech approach provides real-time visibility across your entire environment, enabling you to detect and respond to threats quickly and effectively. Additionally, the automated response capabilities.
Deploy sensors across your cloud environment to collect and analyze data from various sources, such as logs, network traffic, and endpoints. This allows you to gain real-time visibility into any potential security incidents or threats.
Cloud Security Posture management include:
Network Configurations Visualization.
Protected Assets
Inventory Management.
Proactive Network
Security with Region Lock and Tamper Protection.
Posture Management and Continuous Compliance preventing configuration drift over time for Cloud Containers and Serverless workloads.
Intuitive Customization with unique GSL language.
High Fidelity Security Indicators through reporting and dashboarding.
Automated and customizable policy remediation.
Host Level vulnerability indicators (AWS Inspector, Guard Duty, Tenable etc).
Serverless Protection – to fully protect your serverless function please use both of the following products: AWS, Azure, Google Cloud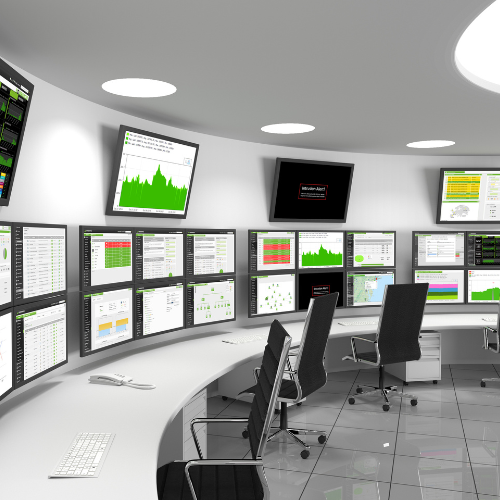 Finding Something Interesting ?
GET BETTER RESULTS BY GETTING YOUR CYBER SECURITY ASSESSMENT TODAY!​
"EagleTech has been a terrific IT partner for us. They have extensive expertise, across all IT infrastructure needs including telecommunications, backup, cloud services, and cybersecurity. As our needs changed over time, we have tapped into many of these areas. They have been flexible and responsive, providing us support and helping us keep up the pace with technology advancements and the challenges of the new working environment of the last few years. We would highly recommend them for your IT needs."
"EagleTech provides reliable and consistent Technical Support and Help Desk management services for the Pan American Development Foundation. Their highly qualified certified engineers are embedded in day-to-day operations, always providing personalized technical assistance and the highest quality service to the Organization. In addition, EagleTech service coverage in the US and LAC aligns exceptionally well with our hemispheric presence in the Western Hemisphere. Give them a call today!"
"Eagle Tech established the cybersecurity needed to give us peace of mind: The Eagle team took control of our cloud migration, the new cloud environment makes our life's easier and cybersecurity is the main pilar in this new normal. At the same time, remote work polices where established and software as service plans transitioned us safely working from anywhere 24/7. With the upgrades we did not get surprise bills. Everything was carefully explained and configured in such way that prices scale as we grow, always reflecting our present operations."
"The current workforce demands a workplace that is highly collaborative, productive, and engaging. Eagle Tech helped us reimagine our workplace providing great guidance and empowering employees with the right set of digital tools to drive innovation and deliver a seamless experience within a secured system."