Darkweb Credential Monitor
The dark web is a hidden universe contained within the "deep web"— a sub-layer of the internet that is hidden from conventional search engines.
The surface web today makes up only 4% of the internet. It stores only 19TB of data.
Imagine how tiny it is in comparison to the dark web, which has an estimated 7,500TB of data. The dark web is estimated to be 550 times larger than the surface web and growing*. Because you can operate anonymously, the dark web holds a wealth of stolen data and illegal activity.
Source: *techjury.net 2021.
HOW DOES DARK WEB ID HELP PROTECT MY ORGANIZATION?
Our service is designed to help both public and private sector organizations detect and mitigate cyber threats that leverage stolen email addresses and passwords. Dark Web ID leverages a combination of human and artificial intelligence that scours botnets, criminal chat rooms, blogs, websites and bulletin boards, peer-to-peer networks, forums, private networks, and other black-market sites 24/7, 365 days a year, to identify stolen credentials and other personally identifiable
information (PII).
HOW DO ​ BREACHES HAPPEN?​
Credential theft is a type of cybercrime that involves stealing a victim's proof of identity.
Source: TechTarget
A botnet is a group of Internet-connected devices, each of which runs one or more bots.
Source: Wikipedia
The fraudulent practice of sending emails or other messages purporting to be from reputable companies in order to induce individuals to reveal personal information, such as passwords and credit card numbers.
Source: Oxford Languages
An exploit is a code that takes advantage of a software vulnerability or security flaw. It is written either by security researchers as a proof-of-concept threat or by malicious actors for use in their operations.
Source: Trend Micro
THE THREAT TO ALL BUSINESSES​
9 Ways Your Employees' Work Credentials Can Lead to a Breach​
COMPLIANCE & PRIVACY LAWS HIT SMBs​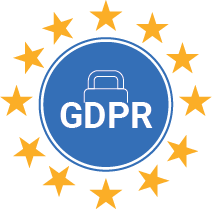 Europe (GDPR)
Penalties of about 1.1 billion euros (US $1.2 billion) were levied against companies in 2021 for violations of the European Union's General Data Protection Regulation (GDPR). ​ Source: DLA Piper​
​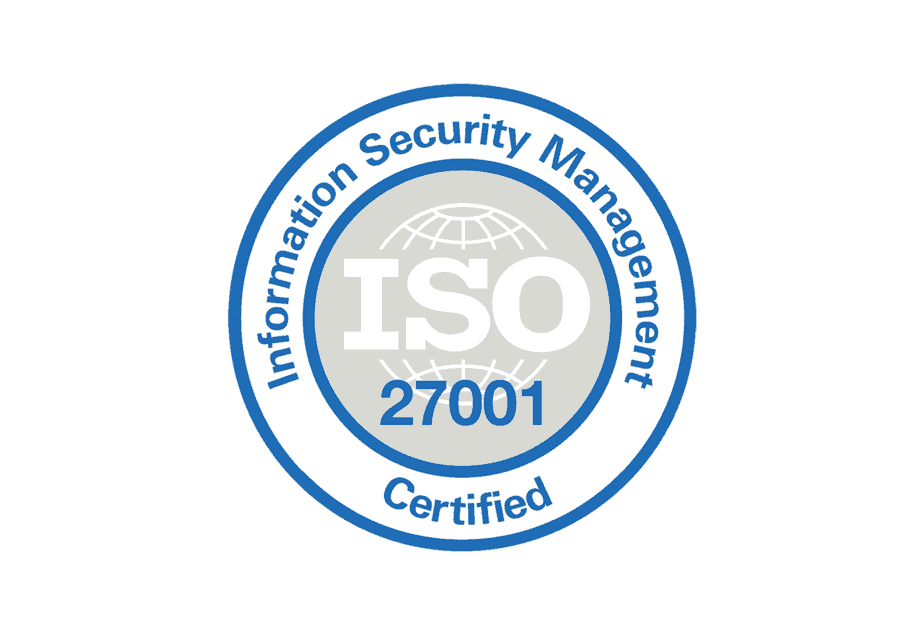 ISO/IEC 27000 FAMILY​
Penalties of about 1.1 billion euros (US $1.2 billion) were levied against companies in 2021 for violations of the European Union's General Data Protection Regulation (GDPR). ​ Source: DLA Piper​

New York (SHIELD ACT)​
Businesses need to "develop, implement, and maintain reasonable safeguards to protect the security, confidentiality and integrity of the private information" for the residents of New York.​ Source: SHRM​

9 TIPS TO PROTECT YOUR BUSINESS ​ FROM CYBERCRIMINALS
THE DARK WEB IS DANGEROUS TERRITORY
But you are not alone. Let's design the right strategy and shield your business against Dark Web threats.​
Safeguard any digital identity and prevent fraud
Dark Web Credential Monitor is our service that helps to protect online accounts from hackers and identity thieves. It scans the dark web for any leaked or stolen credentials that match our client's email address or username and alerts if any are found. 
Then we take action to change passwords and secure the accounts before they are compromised. Dark Web Credential Monitor is a simple and effective way to safeguard any digital identity and prevent fraud. Don't wait until it's too late. Sign up for Dark Web Credential Monitor today and get peace of mind, especially for business.
"EagleTech has been a terrific IT partner for us. They have extensive expertise, across all IT infrastructure needs including telecommunications, backup, cloud services, and cybersecurity. As our needs changed over time, we have tapped into many of these areas. They have been flexible and responsive, providing us support and helping us keep up the pace with technology advancements and the challenges of the new working environment of the last few years. We would highly recommend them for your IT needs."
"EagleTech provides reliable and consistent Technical Support and Help Desk management services for the Pan American Development Foundation. Their highly qualified certified engineers are embedded in day-to-day operations, always providing personalized technical assistance and the highest quality service to the Organization. In addition, EagleTech service coverage in the US and LAC aligns exceptionally well with our hemispheric presence in the Western Hemisphere. Give them a call today!"
"Eagle Tech established the cybersecurity needed to give us peace of mind: The Eagle team took control of our cloud migration, the new cloud environment makes our life's easier and cybersecurity is the main pilar in this new normal. At the same time, remote work polices where established and software as service plans transitioned us safely working from anywhere 24/7. With the upgrades we did not get surprise bills. Everything was carefully explained and configured in such way that prices scale as we grow, always reflecting our present operations."
"The current workforce demands a workplace that is highly collaborative, productive, and engaging. Eagle Tech helped us reimagine our workplace providing great guidance and empowering employees with the right set of digital tools to drive innovation and deliver a seamless experience within a secured system."