Activision, the video game giant behind popular games such as Call of Duty, Overwatch, and World of Warcraft, confirmed that they had suffered a data breach that exposed sensitive information of their employees and games.
According to the company's statement, the breach was discovered in early December 2022: "on December 4, 2022, our information security team swiftly addressed an SMS phishing attempt and quickly resolved it. Following a thorough investigation, we determined that no sensitive employee data, game code, or player data was accessed," a spokesperson told BleepingComputer.
Activision data breach show some interesting details
The security research group vx-underground revealed that the attackers gained access to the Slack account of an Activision employee from the Human Resources department on December 2, and tried to trick employees into clicking malicious links. The hackers "exfiltrated sensitive workplace documents" along with a future release schedule until November 17, 2023. They also disclosed that Activision did not inform anyone about the breach. 
Insider Gaming, a gamer publication, has obtained and analyzed the leak, stating that the cache contains full names, email addresses, phone numbers, salaries, work locations, and other employee details due to the HR worker. Also, they listed all the game content revealed by the breach, which includes upcoming content bundles for the 'Call of Duty Modern Warfare II' franchise.
This data breach is the latest in a string of cyberattacks targeting the gaming industry. In recent years, online gaming platforms, game developers, and publishers have become prime targets for cybercriminals due to the large amounts of personal and financial information they hold. Companies in this industry must invest in robust cybersecurity measures to protect their employees' and customers' sensitive information.
Keep in touch with our blog to read the latest news and innovations in the cybersecurity world.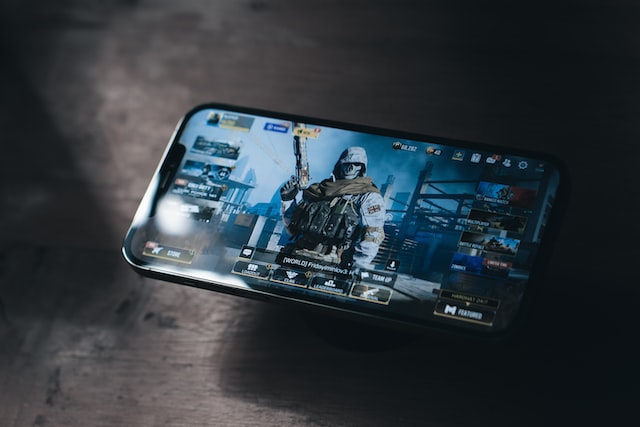 Photo by Alexander Cifuentes on Unsplash.
Facebook: Eagle Tech Corp
Instagram: @eagletech_corp
Twitter: @eagletechcorp
LinkedIn: Eagle Tech
YouTube: Eagle Tech Corp