The Philadelphia Inquirer, a historic and prominent daily newspaper in the United States, is working on restoring systems impacted by what was described as a cyberattack that hit its network over the weekend. The attack, which was first detected on Saturday morning, disrupted the print production of the Sunday edition and forced staff members to work remotely until further notice.
According to a statement from Inquirer publisher and CEO Lisa Hughes, the company discovered "anomalous activity on select computer systems" and immediately took them offline. The company also contacted the FBI and hired Kroll, a third-party cyber investigations firm, to assist with the incident response and recovery.
"The security of our network and systems is a top priority," Hughes said on Monday. "Based on the results of our investigation, we will take action as needed to help prevent a similar situation from occurring in the future."
The cyberattack comes at a critical time for the Inquirer, as Philadelphia residents are voting in the Democratic primary for mayor on Tuesday. Hughes said that the operational disruption would not affect news coverage of the election, although journalists would have to find alternative ways to work together in person on election night.
They did not disclose the nature or origin of the cyberattack, but some experts have speculated that it could be a ransomware attack, which involves encrypting data and demanding payment for its release. Ransomware attacks have become increasingly common and sophisticated in recent years, targeting various sectors, including media, health care, education, and government.
The Inquirer is not the first media organization to face a cyberattack. Media outlets are often targeted by malicious hackers and ransomware gangs who seek to disrupt their operations, steal their data, or influence their reporting.
The Inquirer said that it was working to restore its systems as soon as possible and that it would take action to prevent a similar situation from occurring in the future. The company also thanked its readers and subscribers for their patience and support during this challenging time.
Keep in touch with our blog to read the latest news and innovations in the cybersecurity world.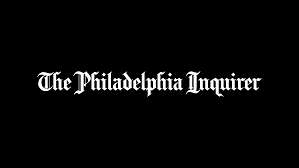 Facebook: Eagle Tech Corp
Instagram: @eagletech_corp
Twitter: @eagletechcorp
LinkedIn: Eagle Tech
YouTube: Eagle Tech Corp