If experts consider ransomware attacks to be a serious threat to businesses and organizations, they are shocked by the latest statistics from NCC Group, a global cybersecurity firm. According to their report, March 2023 was the most prolific month recorded by cybersecurity analysts in recent years, measuring 459 attacks, an increase of 91% from the previous month and 62% compared to March 2022.
Read: WhatsApp Enhances User Privacy with Three New Security Features
What caused this unprecedented surge in ransomware activity in March 2023? 
The main culprit was a critical vulnerability in GoAnywhere MFT, a secure file transfer tool used by over 3,000 organizations worldwide. This vulnerability, identified as CVE-2023-0669, was exploited by a ransomware group called Cl0p, which claimed 129 victims in March alone. Cl0p used this flaw to access sensitive data and encrypt files on the victims' systems, demanding hefty ransoms for their recovery.
Cl0p was not the only ransomware group that ramped up its operations in March. LockBit 3.0, a notorious ransomware-as-a-service (RaaS) provider, was responsible for 97 attacks, targeting mainly the industrial and technology sectors. Royal, another RaaS provider that has no known affiliation with any nation-state, performed 31 attacks, mostly against industrial and consumer cyclical companies.
The most targeted region by ransomware attacks in March was North America, with 221 victims (48% of the total). Europe followed with 126 victims (28%), and Asia with 59 victims (13%). The most targeted sector was Industrials, with 147 attacks (32%), followed by Consumer Cyclicals, with 60 attacks (13%), and Technology, with 56 attacks (12%).
These alarming numbers show that ransomware is not only a persistent but also an evolving threat that can exploit any vulnerability in the cyber landscape. Organizations need to take proactive measures to protect their data and systems from these malicious actors, such as patching their software regularly, backing up their files frequently, and educating their employees on how to spot and avoid phishing emails. Ransomware attacks can cause significant financial losses, reputational damage, and operational disruption for any organization, so it is vital to be prepared and vigilant at all times.
Keep in touch with our blog to read the latest news and innovations in the cybersecurity world.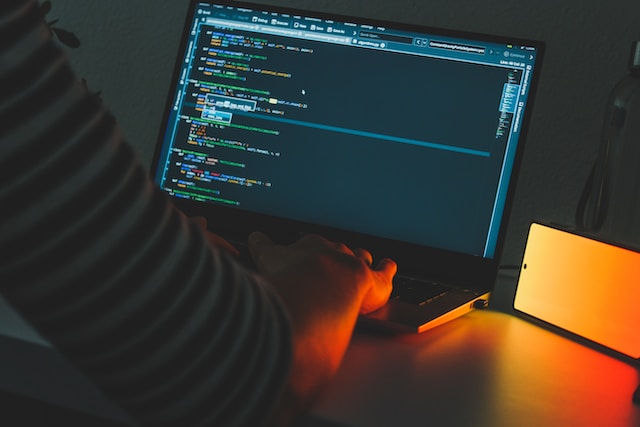 Photo by Árpád Czapp on Unsplash.
Facebook: Eagle Tech Corp
Instagram: @eagletech_corp
Twitter: @eagletechcorp
LinkedIn: Eagle Tech
YouTube: Eagle Tech Corp