Healthcare provider ILS (Independent Living Systems), a Miami-based healthcare administration and managed care solutions services, suffered a data breach that exposed the personal information of 4.2 million individuals.
Read: The impact of a year-long cyberattack on LA Housing Authority
According to a statement issued by the company, an unauthorized actor obtained access to certain systems on its network between June 30 and July 5, 2022. The incident resulted in the inaccessibility of some computer systems and may have compromised personally identifiable and protected health information.
The data that may have been stolen includes names, addresses, dates of birth, driver's license information, Social Security numbers, financial account information, and medical information, such as Medicare, Medicaid identification, and medical records.
ILS claims it notified potentially affected individuals on September 2, 2022, by posting preliminary information on its website. The company also said it has taken steps to enhance its security measures and prevent similar incidents in the future.
ILS did not disclose the form of attack, but it appears to be a ransomware attack based on the description of the incident involving the inaccessibility of certain computer systems. Ransomware is a type of malware that encrypts files and demands payment for their decryption.
Ransomware attacks have become increasingly common and sophisticated in recent years, targeting various sectors, including healthcare. In February 2023 alone, at least four major healthcare organizations reported ransomware attacks affecting millions of patients' data.
Data breaches can have serious consequences for both healthcare providers and patients. They can damage reputation, trust, and credibility; expose sensitive information to identity theft or fraud; result in legal liability or regulatory fines; disrupt operations or service delivery; endanger patient safety or quality of care.
Therefore, healthcare organizations should take proactive steps to safeguard their data against cyber threats and respond swiftly if a breach occurs.
Keep in touch with our blog to read the latest news and innovations in the cybersecurity world.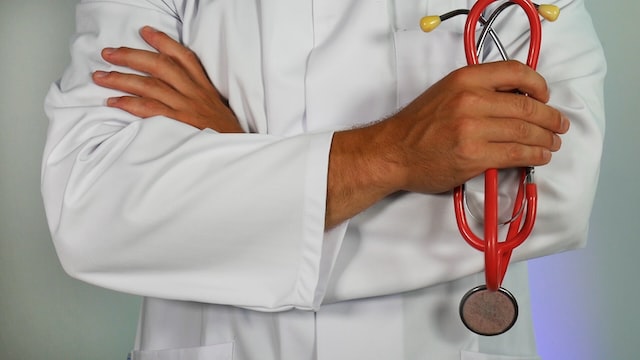 Facebook: Eagle Tech Corp
Instagram: @eagletech_corp
Twitter: @eagletechcorp
LinkedIn: Eagle Tech
YouTube: Eagle Tech Corp