Nowadays, people communicate using the Internet through remote work, systems management, and online business management. Certainly, the Internet has become a necessity for people in business, students, and professionals from different areas. Therefore, it is a priority to consider security measures to protect devices, programs, and systems involved in online communications. Read the following lines!
Online security measures
It's important to consider the installation of security programs and methods to protect the equipment and to be able to get secure storage, management, and transmission of information. A vulnerable system can cause customers not to buy and go to more secure pages, causing economic losses and a bad reputation. 
The company must take all possible precautions to guarantee the team's safety and communication without fear of losing information, money, or prestige. Do not exclude or rule out any, as they are all important since personal and business data security depends on them.
Avoid being attacked
Next, we mention three security measures that will guarantee the protection of devices and systems.
Avoid using common passwords
The best is to use strong passwords made up of letters, numbers, and symbols in an extension of no less than eight characters. It is more secure and difficult to hack. And it's advisable to change it periodically and restrict access to the equipment.
Analyze the server
Technicians should do this review frequently and, if possible, daily. It is important to monitor and review network activities and protect all connected devices.
Make backup copies of all the information
This allows technicians the possibility to restore it in the event of a cyber attack due to a system vulnerability.
Using security measures is a must for any online activity. They are great for personal and business systems and are never a waste of time. Learn how to protect your data with Eagle Tech Corp. 
Keep in touch with our blog to read the latest news and innovations in the cybersecurity world.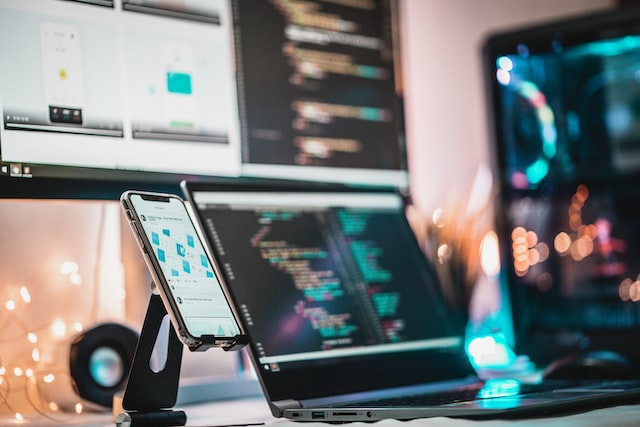 Photo by Firos nv on Unsplash.
Facebook: Eagle Tech Corp
Instagram: @eagletech_corp
Twitter: @eagletechcorp
LinkedIn: Eagle Tech
YouTube: Eagle Tech Corp