With the severity of ransomware attacks, the question always remains: is it possible to prevent them? In the case of such invasive malware, and with almost complete control, it seems impossible, but that's not the case! When it comes to these attacks, it is not only losing important photos or documents, but situations that manage to stop entire cities, as different attacks around the globe have proved.
What is the importance of preventing ransomware attacks?
Ransomware attacks are a severity that requires prevention since its ability to block, damage, or destroy so much valuable information is fatal. Add the ability to scam people and even blackmail them for their privacy. Cybercriminals do so much damage to make quick and easy profits.
Any device is only partially secure against these threats, which makes preventing ransomware attacks even more important. From Windows to iOS operating systems, even the lesser-known systems are capable of falling victim to these malware. Everyone can be a victim and must be protected.
Measures to prevent ransomware attacks
Update constantly
This includes having an effective antivirus that has protection against ransomware. Keep it updated because one of the ways that these cybercriminals have to enter a system is by taking the weaknesses of any version.
Even on mobile devices, activate security shields
If possible, choose the advanced option of the antivirus or the same one that the system has. Check from the browser and keep security updates too.
Attentive to emerging requests
Pop-ups are our enemies on the web, whether from devices or computers. When you are online, and one appears, close it automatically. Whenever any page asks you to update, do it from the official and main source, never from pop-ups.
Read the links very well
Phishing is the most common scam on the web and the source of malware that is increasing every day. Consider it very well, confirm the source, and certify everything you need (especially emails) before opening any link.
Install applications only from official pages
Again, do not accept applications from unknown pages by allowing unofficial third parties to access the system.
Backups
Back up all the important files. It prevents damage and big losses. A good way is to use external hard drives, USB, SD cards, and the cloud like Dropbox, Mega, Google Drive, among others.
Operating system and applications up to date
Another way to prevent ransomware attacks is to keep the operating system updated, be it Windows, Linux, iOS, Android, etc. Not updating is synonymous with weakness.
Paying a ransom for these attacks is neither an option nor negotiating. There are people who have to do it, but only 17% take it as a solution. However, it is not recommended because it would give funding to cybercriminals. Of course, avoiding paying it also protects you from scams. Many rescues have ended up in useless code that does not solve the solution. 
Keep in touch with our blog to read the latest news and innovations in the cybersecurity world.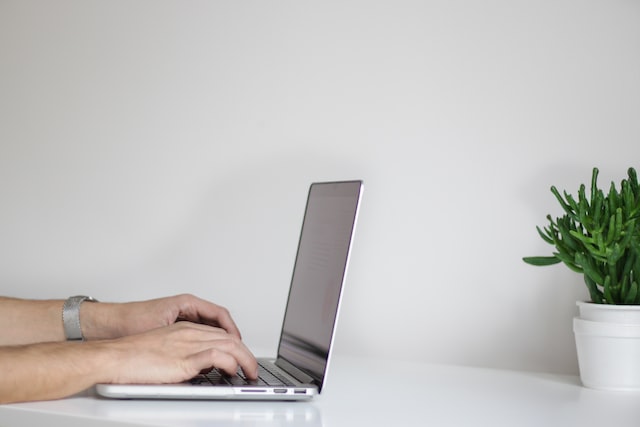 Photo by NordWood Themes on Unsplash.
Facebook: Eagle Tech Corp
Instagram: @eagletech_corp
Twitter: @eagletechcorp
LinkedIn: Eagle Tech
YouTube: Eagle Tech Corp