This December, everything revolves around family, friends, sharing and, of course, shopping of many kinds. In recent years, the latter have changed to have a great presence in the digital world. Websites, social networks, and even email have created a whole area called e-commerce. But to be sure that each transaction is carried out safely, some recommendations must be taken into account. The following lines will deal with how to shop online safely.
Read: Classic but effective advice to prevent viruses and cyberattacks
Follow these recommendations to shop online safely 
Shopping online is not something complicated to do; perhaps it is not the preferred way of many people, but it cannot be denied that several times they are the perfect salvation, in addition to offering comfort. But to be sure that the money won't be lost and that the product will arrive, it is best to follow these recommendations.
Make sure sources are authentic and trustworthy
Normally, many offers and promotions arrive by mail, or you can see them through social networks. To make sure that they are completely reliable, it is best to do a quick search not only for the brand but also for said offer. 
Check the spelling
One of the best ways to deceive users is with websites or URLs that are very similar to the original, but always add a symbol or an error in some word. Taking a minute to read the site's URL or even the entire text of an email can save you from falling for a digital hoax.
Offers too good to be true
We often open an email indicating a mega discount on a popular product, but if it feels too good to be true, it is best to do a little research to find out its veracity. The same product can be in other stores and even in the original.
Padlock for websites
These days, almost all websites offer security certificates, especially those from well-known stores. To be sure that the site you are browsing is trustworthy, plus those where card data must be placed, always check that the URLs begin with HTTPS and that there is a small padlock next to it.
Be very careful with password reset emails
It may happen that password reset notifications arrive in the mail, but it turns out that it was not you who requested said change. If you detect any unusual activity, it is best to report it directly so that the platforms take charge of blocking that activity. Also, activate two-step authentication to prevent account theft.
Enjoying e-commerce at Christmas is not complicated; you can shop online safely by following these tips and keeping an eye on your accounts, since this is the perfect time to deceive users.
Keep in touch with our blog to read the latest news and innovations in the cybersecurity world.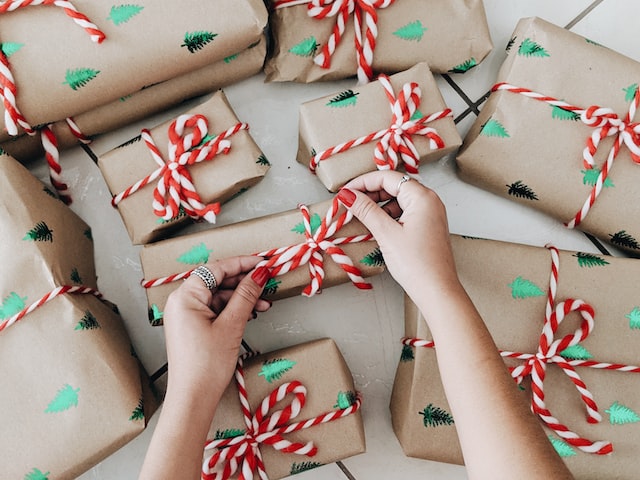 Photo by Juliana Malta on Unsplash.
Facebook: Eagle Tech Corp
Instagram: @eagletech_corp
Twitter: @eagletechcorp
LinkedIn: Eagle Tech
YouTube: Eagle Tech Corp