On October 19, the Brazilian Federal Police arrested a fellow citizen suspected of being part of Lapsus$, the cybercriminal group that has caused great havoc during the year to important companies around the world. There are several interesting details about this arrest and the subsequent investigation. This article will show what is happening around this cybercriminal group.
Read: Verizon suffers a breach in its systems and warns affected users
A Brazilian is accused of being part of Lapsus$
A citizen of Feira de Santana, Bahia, was arrested by the Brazilian Federal Police. They have conducted an investigation since December 2021, following the security breach suffered by the Ministry of Health of that country. In this incident, the group deleted many files while posting on the ministry's website that they were the perpetrators, and that they kept sensitive information about that institution on their servers.
According to Bleeping Computer, the group had also targeted "…dozens of other Brazilian Federal Government bodies and entities, including the Ministry of Economy, the Comptroller General of the Union, and the Federal Highway Police." In August of this year, the authorities began an investigation called Operation Dark Cloud, whose objective is to seek information about the groups that have cyberattacked different agencies of the Brazilian government.
"The crimes determined in the police investigation are those of criminal organization, invasion of a computer device, interruption or disturbance of telegraphic, radiotelegraphic or telephone service, preventing or hindering its restoration," the Brazilian Federal Police said in their statement. "It was also found, the practice of corruption of minors, a crime provided for in the Statute of Children and Adolescents, and money laundering, according to Law No. 9,613/1998."
The latter is due to the suspicion that the members of Lapsus$ are mostly teenagers. In fact, in London, a 17-year-old boy was arrested last month and was suspected of being the leader and mastermind of this group. Also, at the end of March, a group of 7 boys, also all from the UK, were arrested. But these investigations showed that the group had members in different parts of the world.
Now, it only remains to wait for what will happen to the group. If they disappear, the investigations and arrests will bear fruit; otherwise, this group will prove to be a well-distributed network that will continue to cause havoc. 
Keep in touch with our blog to read the latest news and innovations in the cybersecurity world.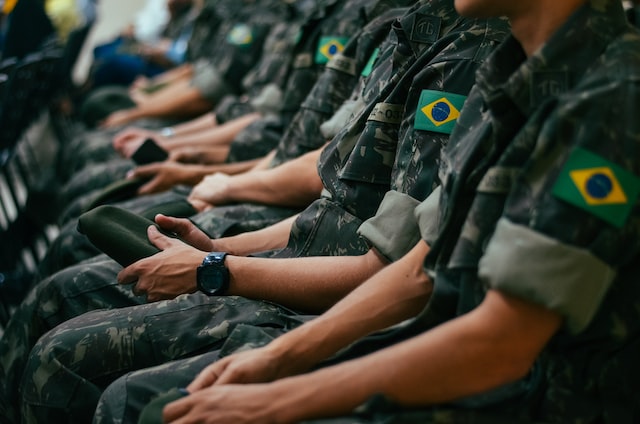 Foto de Rafaela Biazi en Unsplash.
Facebook: Eagle Tech Corp
Instagram: @eagletech_corp
Twitter: @eagletechcorp
LinkedIn: Eagle Tech
YouTube: Eagle Tech Corp