Rockstar Games has suffered a serious blow; not only is it a hack to the server where the data of upcoming projects is stored, but also a blow to the morale of the company and the team that works on the new installment of Grand Theft Auto. So far, it is considered the largest leak in the field of video games, without knowing the extent of the damage since it is suspected that cybercriminals have not shown everything that was stolen. Learn the details in the following article.
Read: Hackers manage to steal millions of dollars from healthcare systems
The challenges that Rockstar Games is facing with this leak
For video game experts, GTA is one of the most popular ones, so its sixth installment is one of the most anticipated. For this reason, the fact that its development company has suffered a breach of its server, especially where the data of new projects is stored, can be very disappointing for all those involved. Rockstar Games released a statement on its official Twitter account:
A Message from Rockstar Games pic.twitter.com/T4Wztu8RW8

— Rockstar Games (@RockstarGames) September 19, 2022
With these words, Rockstar tries to remain calm while assuring all GTA fans that they will continue with the project since this is only the early phase, so the final product will undergo many modifications before seeing the light. Despite the illegal way in which these first glimpses were obtained, the gaming community has been very supportive of Rockstar.
Bloomberg journalist Jason Schreier was the first to report this hack. In addition to giving the information, he also brought to the discussion the effects that a leak of this kind brings. Not only is the surprise and mystery around a new project damaged, but it demoralizes the team working on it. Many Rockstar workers are shocked by what happened, and fear that it could happen again despite taking the necessary measures.
Another important point that this type of attack brings with it is that the trust placed in the Home Office work method is lost. Many employees of this type of company prefer to work from home since they have adapted workstations for it, and comfort is almost never priced. But this way of working has always posed risks for company systems and servers, so there are still many improvements to be made.
It only remains to wait to see how the video game industry reacts to this leak and what measures everyone takes in this regard.
Keep in touch with our blog to read the latest news and innovations in the cybersecurity world.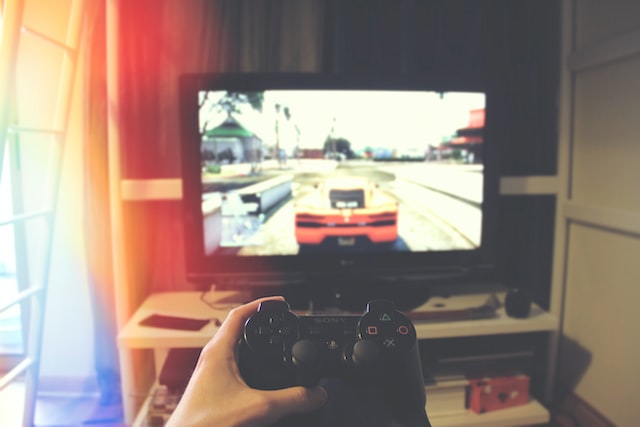 Photo by João Ferrão on Unsplash.
Facebook: Eagle Tech Corp
Instagram: @eagletech_corp
Twitter: @eagletechcorp
LinkedIn: Eagle Tech
YouTube: Eagle Tech Corp