The Caribbean island has witnessed an attack perpetrated by the Quantum ransomware group. In this case, its main objective was the Instituto Agrario Dominicano (IAD), attached to the Ministry of Agriculture. As has been observed, the institute was not prepared to face this kind of attack, and the group took advantage of this weakness to request payment for the data. Find out the details in the following paragraphs.
Read: Google Cloud succeeds in blocking the largest DDoS attack to date
The Quantum ransomware group is the author behind the IAD attack
Local media have reported that the attack occurred around August 18, and that the cybercriminals requested a payment of more than $600,000 to return the 1TB of encrypted data. IAD's Director of Technology, Walixson Amaury Nuñez, explains:
"They ask for more than 600 thousand dollars. We were affected by four physical servers and eight virtual servers; virtually all servers… The information was totally compromised, because the databases, applications, emails, etc., were affected."
The National Cybersecurity Center (CNCS) has provided all possible help to the IAD to solve this attack and recover the information. However, it has been quite a challenge since this attack is irrefutable proof of how companies and institutions in Latam invest in cybersecurity systems. The IAD only had basic systems like antivirus, so they were a very easy target to attack.
According to local media and cybersecurity experts, the IAD has no way to pay the ransom; that's where the work of the CNCS comes from. Their reports also specify that the Quantum group is the author of these attacks.
This group has been gaining strength since August of last year. It is suspected that their members are associated with the Conti group, and several of them were important figures in Conti. For this reason, Quantum's attacks have been increasing in frequency and strength.
Latin America is definitely a perfect target for cybercriminals. There are private and public institutions with a large role in the region, but they do not invest in cybersecurity. It is time to take the step and change the game; this way, the region can emerge in technological matters.
Keep in touch with our blog to read the latest news and innovations in the cybersecurity world.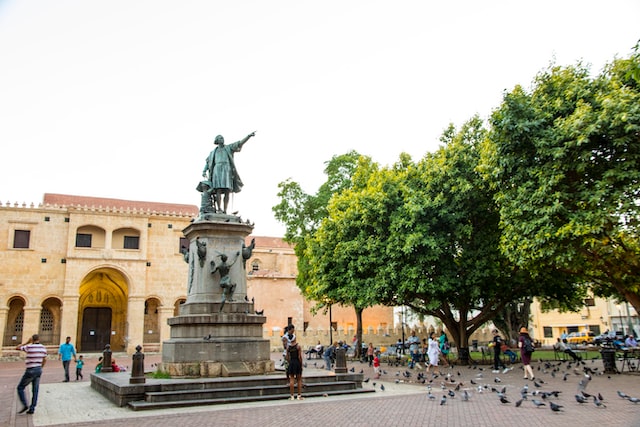 Photo by Robin Canfield on Unsplash.
Facebook: Eagle Tech Corp
Instagram: @eagletech_corp
Twitter: @eagletechcorp
LinkedIn: Eagle Tech
YouTube: Eagle Tech Corp