Downloading apps is something very common on any smartphone and tablet. They have become so popular that applications have been created for PCs, and we cannot ignore the web ones. But in one of the most popular app stores, the Play Store, 30 apps that distribute malware were found. Learn the details in the following lines.
Read: Play Store brings back the Android app permissions section
The Play Store tries to keep up with security but failed with these 30 apps
Dr. Web was the first to report the discovery of these 30 apps, which add up to 10 million downloads; as they said in his statement:
"All of them were built into various programs, including image-editing software, virtual keyboards, system tools and utilities, calling apps, wallpaper collection apps, and others."
Despite passing as harmless apps, when they are installed, they request permissions to be able to work on top of other apps and even stay in the background to display annoying ads. Although the user may decide to uninstall due to these ads, it turns out that the Trojan is so well developed that it hides itself in the system, changing its icon to a system icon.
Other apps simulate opening information using the webview, which leads users to click on unknown banners and links. In contrast, others use Joker malware to trick users into installing plugins, which are deceptive and only make users start paying for services without their consent.
Other types of apps pretend to be photo editors and ask them to register using Facebook; when opening the page that takes them to Facebook, users enter their credentials and, instead of registering in the systems, cybercriminals steal their data. Then there are the new chats, which trick users into giving them their phone number and thus use it for many things; they can also trick them into paying for premium services.
In total, these are the dangerous apps:
Photo Editor: Beauty Filter (gb.artfilter.tenvarnist)

Photo Editor: Retouch & Cutout (de.nineergysh.quickarttwo)

Photo Editor: Art Filters (gb.painnt.moonlightingnine)

Photo Editor – Design Maker (gb.twentynine.redaktoridea)

Photo Editor & Background Eraser (de.photoground.twentysixshot)

Photo & Exif Editor (de.xnano.photoexifeditornine)

Photo Editor – Filters Effects (de.hitopgop.sixtyeightgx)

Photo Filters & Effects (de.sixtyonecollice.cameraroll)

Photo Editor : Blur Image (de.instgang.fiftyggfife)

Photo Editor : Cut, Paste (de.fiftyninecamera.rollredactor)

Emoji Keyboard: Stickers & GIF (gb.crazykey.sevenboard)

Neon Theme Keyboard (com.neonthemekeyboard.app)

Neon Theme – Android Keyboard (com.androidneonkeyboard.app)

Cashe Cleaner (com.cachecleanereasytool.app)

Fancy Charging (com.fancyanimatedbattery.app)

FastCleaner: Cashe Cleaner (com.fastcleanercashecleaner.app)

Call Skins – Caller Themes (com.rockskinthemes.app)

Funny Caller (com.funnycallercustomtheme.app)

CallMe Phone Themes (com.callercallwallpaper.app)

InCall: Contact Background (com.mycallcustomcallscrean.app)

MyCall – Call Personalization (com.mycallcallpersonalization.app)

Caller Theme (com.caller.theme.slow)

Caller Theme (com.callertheme.firstref)

Funny Wallpapers – Live Screen (com.funnywallpapaerslive.app)

4K Wallpapers Auto Changer (de.andromo.ssfiftylivesixcc)

NewScrean: 4D Wallpapers (com.newscrean4dwallpapers.app)

Stock Wallpapers & Backgrounds (de.stockeighty.onewallpapers)

Notes – reminders and lists (com.notesreminderslists.app)
As always, users are urged not to download apps from unreliable sources, even if they are on the Play Store. Of course, Google is always looking for those apps that distribute malware, but often they manage to pass security checks, and even become repetitive.
Keep in touch with our blog to read the latest news and innovations in the cybersecurity world.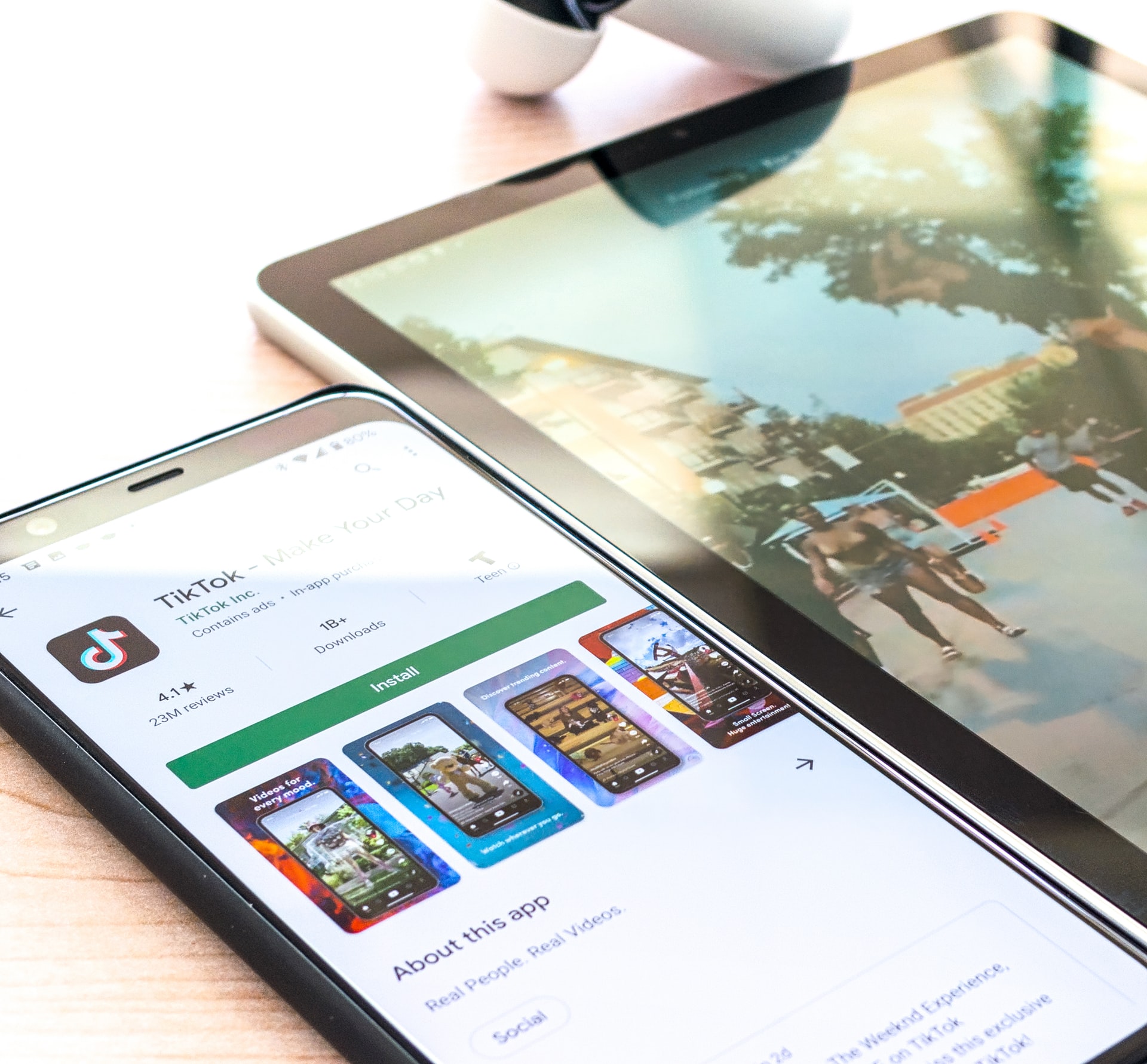 Photo by Obi - @pixel6propix on Unsplash.
Facebook: Eagle Tech Corp
Instagram: @eagletech_corp
Twitter: @eagletechcorp
LinkedIn: Eagle Tech
YouTube: Eagle Tech Corp