In the United States, Thanksgiving is a major holiday, but these days can also be considered shopping dates in the American country. There are two days that quickly have become practically 2 weeks of big discounts and tons of shopping sprees: Black Friday and Cyber Monday. However, many customers prefer to make their purchases online, which can be translated into cybersecurity problems and risks. Keep reading to know more about several tips for these days.
Thanksgiving means Black Friday and Cyber Monday
This holiday it's the perfect opportunity to do the biggest shopping of the year due to Black Friday and Cyber Monday. Many products can present huge discounts which people never miss. These days it's not strange to observe long queues in stores, supermarkets, and malls. But they are the main reason why many customers decided to purchase their desired products online, and taking into consideration the coronavirus pandemic, many are not that keen to visit crowded places.
Online shopping is the perfect field for cybercriminals to lay their scams and tramps, plus the holidays are always the preferred season for cybercriminals. There are many people stressed about many things during those days. For that reason, the best course of action is to take several precautions. Read the following advice for better cybersecurity!
Cybersecurity tips for these dates
Fake websites: this is a classical move from the cybercriminals. Be aware of misspelled texts or links, pixelated pictures, and some bad functions. Always use secure websites that have the padlock symbol in the address bar and ensure that the URL begins with 'HTTPS://' or 'SHTTP://'.
Phishing mails: they are another classic move; every customer must be highly sure about the retailer site if they have or not a subscription to those newsletters. But the best way to prevent this is to shop directly from the online store.
Say no to pop-ups and ads: these are pretty similar to phishing mails, but they are hard to differentiate from the official ones. Always shop from the official store.
Use credit cards: they are more secure than debit cards; plus, there are now many options for credit cards, including only one use.
Unique and secure passwords: this is a current mistake from every user. It will always be more secure to have strong and difficult passwords, and a unique one for every online account.
Forget the public Wi-Fi: the use of a strong and secure network will always reinforce the cybersecurity. Besides, it's recommended to use a VPN for those online shopping sprees.
Update all the software: to avoid undesired access from cybercriminals, the best is to always update the software of the different devices used for shopping.
Monitor bank accounts: this is the season where the spending is high, but having a tracker of every movement is the best advice.
Social media scams: nowadays, it is not strange to shop through social media, but cybercriminals are using those platforms just like mails and ads, so be aware of the social media profiles of every store.
Thanksgiving is a beautiful holiday, and Black Friday along with Cyber Monday are two incredible days to buy many products. Being careful is never a waste of time and effort. Keep in touch with our blog to read the latest news and innovations in the cybersecurity world.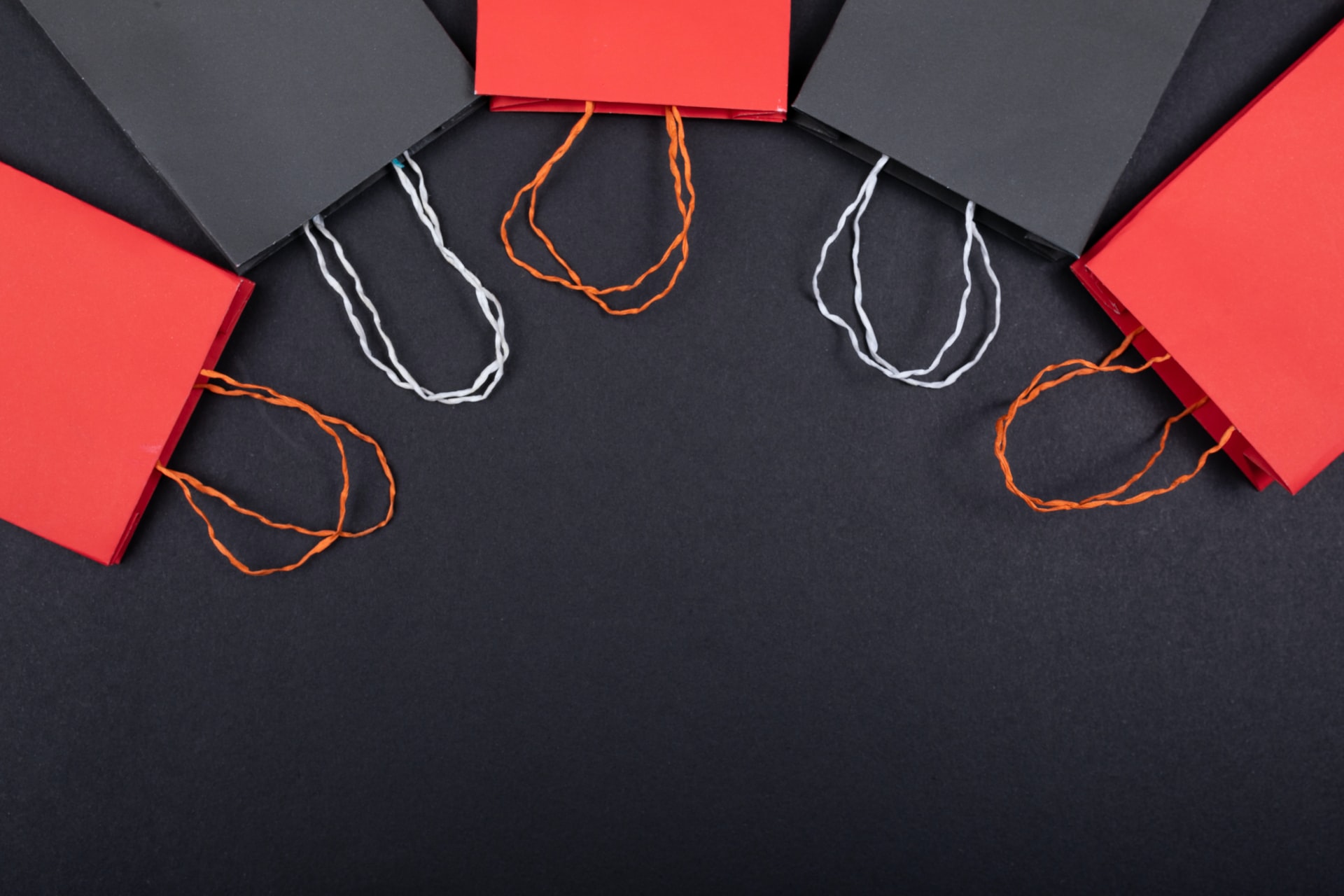 Facebook: Eagle Tech Corp
Instagram: @eagletech_corp
Twitter: @eagletechcorp
LinkedIn: Eagle Tech
YouTube: Eagle Tech Corp