October is Cybersecurity Month, an event held annually for 18 years. It's a way to raise awareness about the importance of this practice for everyone. Cybersecurity is not just something that the government or the industries should take care of; this should be something that all users are aware of, so that the gap of human error, which is the main cause of many attacks, is closed. In this article, we will learn more about Cybersecurity Month.
The story of Cybersecurity Month
Cybersecurity Month was launched in October 2004 as a joint project between the National Cybersecurity Alliance and the United States Department of Homeland Security (DHS). It is based on helping all the inhabitants of the United States to protect themselves in the digital world properly. This union between the Alliance and DHS is one of the most successful unions between public and private entities in the country, showing that working together is possible.
This year's theme and activities
This year's theme is "Do Your Part. #BeCyberSmart," and it tries to understand that the lines between the real and the digital world have already been blurred; we are facing a new future where everything is connected. For this reason, this Cybersecurity Month wants each individual and industry to assume their roles and do everything possible to protect their part of cyberspace.
Cybersecurity Month will be divided into 4 weeks, each with its specific topics, which are:
Start:

Since October 1st is Friday, those 3 days will be for general terms and explaining this year's theme: "Do Your Part. #BeCyberSmart."

First week (04-10):

the topic is "Be Cyber-Smart." The importance of good cybersecurity practices and how to keep your computers up-to-date will be discussed and taught.

Second week (11-10):

"Fight against phishing." A worrying topic that has increased with the pandemic. It will be about how to keep an eye on emails, messenger chats, and chat boxes from suspicious people or pages.

Third week (18-10):

"Explore. Experiment. Share." This is Cybersecurity Career Awareness Week. Aimed at students, veteran workers, or those looking for a career change.

Fourth week (25-10):

"Cybersecurity first." This week will be to emphasize the importance of putting cybersecurity first, and adapting it to the processes of each organization and how workers should receive training in cybersecurity.
Cybersecurity Month offers many topics and reinforces the importance of this aspect for both industries and individuals. At Eagle Tech Corp, we have all the tools to provide complete protection to any system. Contact us to find out more.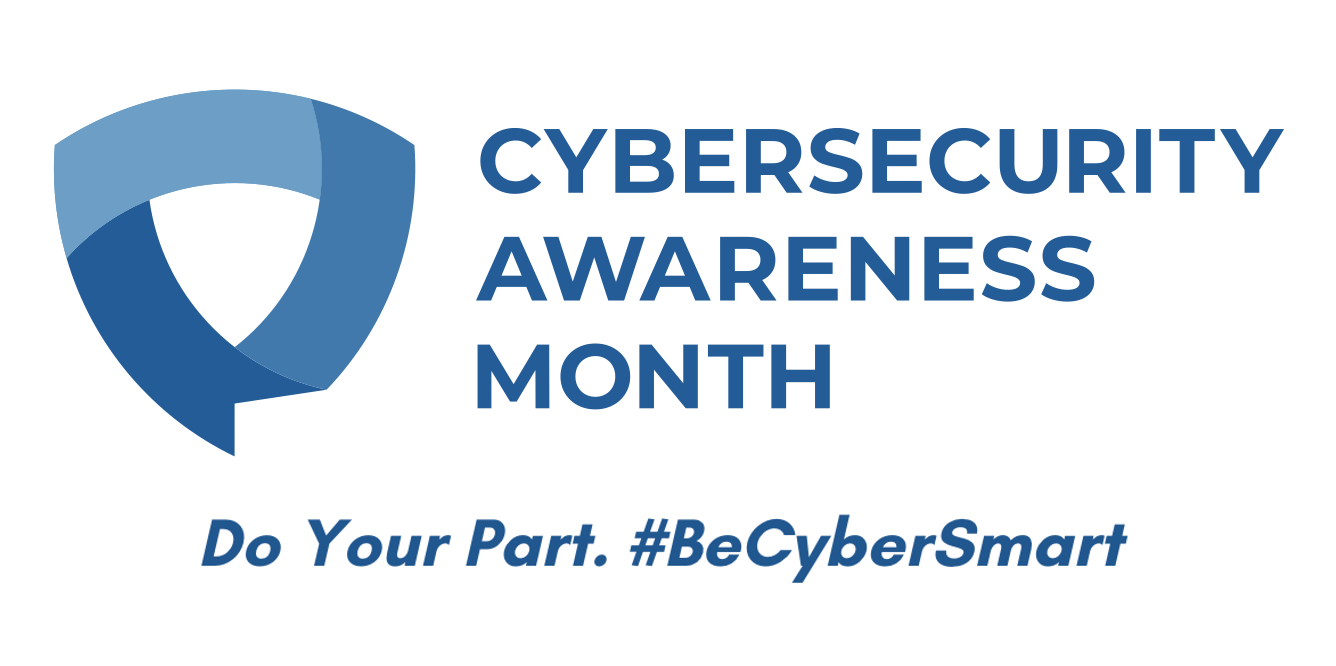 Facebook: Eagle Tech Corp
Instagram: @eagletech_corp
Twitter: @eagletechcorp
LinkedIn: Eagle Tech
YouTube: Eagle Tech Corp